Teacher Silvia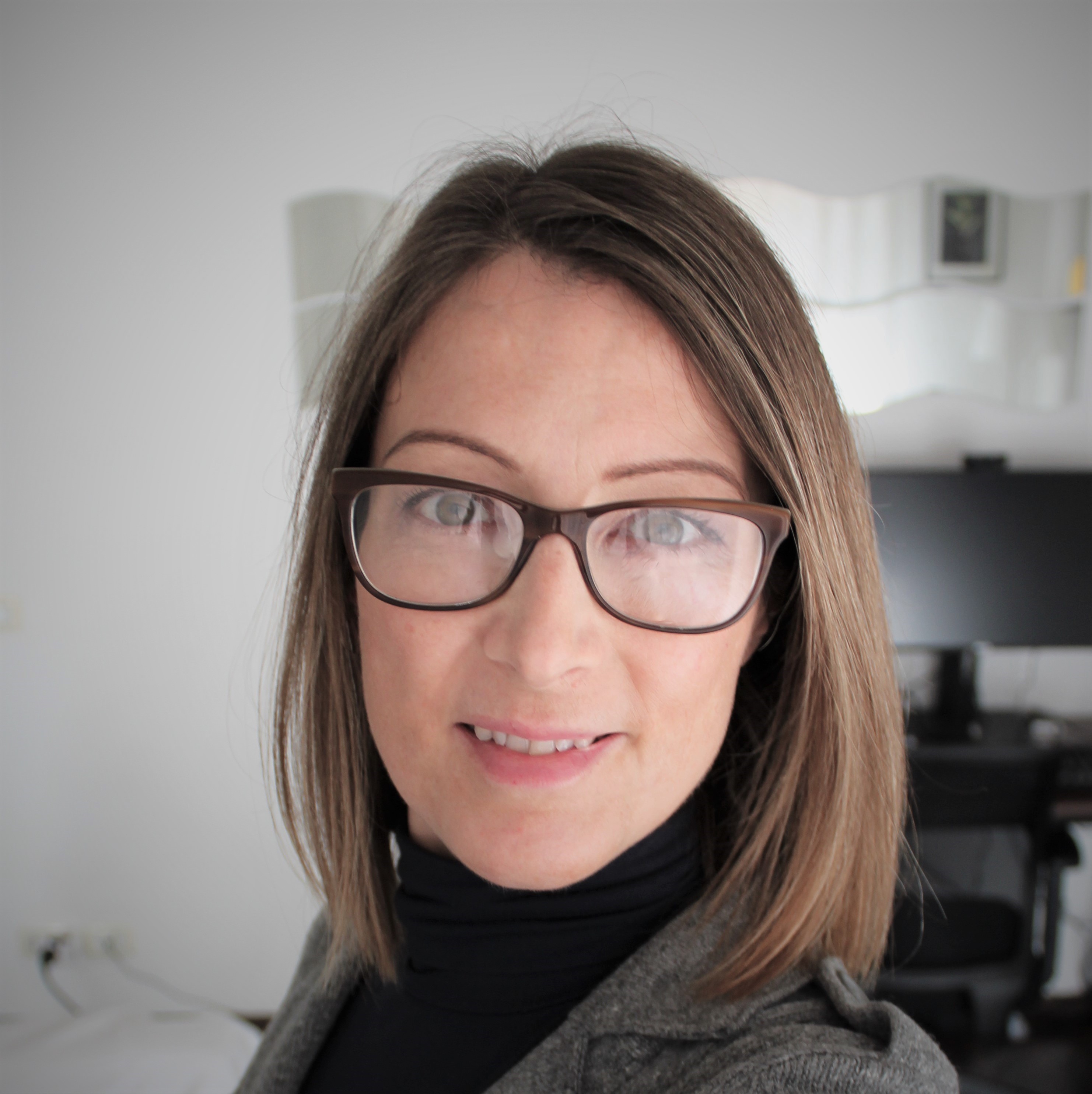 I live in a town near Rome, the city that I love for its special atmosphere and its unique soul. I lived in another fantastic city, London, for five years and it was an incredibly enriching experience that I will never forget.
I have in-depth experience teaching Italian as a Second and Foreign Language both in person and online. I graduated from La Sapienza University in Rome with degrees in Italian Language and Literature and I recived the DITALS Certification in Teaching Italian as a Second and Foreign Language from the University of Siena.
I have taught Italian as a Second Language since 2003 in various contexts: intensive standard Italian courses, individual tcourses, CELI and CILS exam preparation courses, business courses and online courses via live video calls. I have extensive experience in teaching adults of different ages, backgrounds and levels of competence.
I'm passionate about my work because I love my native language and I also love the fact that people find Italian and Italy so interesting and beautiful. I think learning a foreign language is an exciting and challenging way to travel across a culture while enjoying yourself along the way.
E-mail: learnitalian.silvia@gmail.com
My Teaching Approach
I use a combination of approaches to ensure that all students' needs are met. I often follow the communicative approach and the task-based method.
I want my students to be able to communicate in Italian as soon as possible, asking and answering questions, making requests, describing, narrating and comparing, discussing, explaining, debating etc… My approach is learner-centered to motivate students by giving them some control over the learning process.
I employ a wide range of materials, and I like to create my own materials which allow me to meet specific objectives of the students. I always create a relaxed atmosphere to allow my students to reach their objectives in a comfortable way.
Cils and Celi Exam Preparation
I have successfully prepared many students for these exams.
CILS, Certificazione di Italiano come Lingua Straniera (Certification of Italian as a Foreign Language) and CELI, Certificato di Conoscenza della Lingua Italiana (Certificate of Knowledge of the Italian Language) are internationally recognized qualifications of the Italian language from the University for foreigners of Siena and Perugia. These certifications are divided into 6 different and progressive levels from A1 to C2, according to the CEFR. All of the examinations cover the most important elements in language acquisition: speaking, reading, writing, listening and analysis of structures of communication. For any information follow the link:
Testimonials
"Silvia is a highly effective, talented, and dedicated language teacher who adapts her methods and approaches to the needs of her students. She brings the best out in those she tutors, by offering a calm and focused learning environment and making use of a variety of topical, real-world, and tailored learning resources" Gino D'Oca, London
"I have studied languages in grade school, High School, college, and in adult learning centers, and I can safely say Silvia Maggio is the most exceptional language instructor I have ever had. Beyond that, she is certainly one of the best teachers overall that I have had. Not only have I learned a great deal, but I really enjoy working with Silvia.For several years now I have regularly studied with Silvia, and in that time my written and spoken Italian has improved dramatically. My comprehension of Italian language (both written and aural) has taken a big leap, and I can directly attribute that to Silvia's approach. In particular, her emphasis on dialogue, and her encouragement has been a huge benefit to me.

Before working with Silvia, I struggled to keep up and I spoke very robotically, basically attempting to translate english directly into Italian, and failing to get the sound of certain tenses. Silvia showed me how to hear the music of the language, and to get those musical sounds into my ear. Being a musician, this was a really helpful tip. She regularly points out useful tips that make are eye openers for me and continually get me closer to where I want to be.

Since working with Silvia, I am now able to travel to Italian and get by in 100% Italian. I'm able to speak with locals and further immerse myself in Italian culture, and I'm very grateful to Silvia for that. It's a pleasure getting the opportunity to speak with her, to learn from her, and to have benefited from her approach". Travis, US

"She prepared me to face everyday speaking situations as well as to write and read in Italian with proficiency. Her customized lessons are always stimulating, effective and enjoyable. I am grateful to have benefited from her expertise and charitable character." Shawn, New Mexico
"I enjoyed lessons with Silvia. In addition to exercises, the questions she asked and the assistance she gives me conjugating verbs as I speak, helps me learn to speak more naturally. Thank you!!" Cathy, US
"I've had seven tutoring sessions with Silvia so far and it's been great! She has a stellar track record in teaching Italian, and is very professional, knowledgeable, and patient. I would highly recommend her for anyone interested in learning Italian". Di, New Jersey
"Silvia spoke very clearly, at a nice pace and vocabulary level for me at approximately A2 level. We discussed the differences between a few Italian words with similar meanings and I found her very helpful." Barry, Sidney
"Grazie mille, Silvia! Mi hai aiutato tantissimo con la mia preparazione! 🙂 " Eseniya, Vladimir, Russian Federation
"Good fun but challenging as always". Jo, UK
"Her methods are thorough and very easy to follow! She is very patient." Michelle, from New Mexico
"Silvia has been one of the best Italian teacher I've had. She taught me not only the grammatical importance of the language but the heart and soul of its "lingua". É stato vero piacere essere lo suo studente." Leonardo, Honduras
"Even if I do not speak italien, everything was in the target language! full immersion 🙂 Grazie Silvia!". Clare, Bruxelles
"Silvia's explanations of grammar and vocabulary are easy to understand and show her experience with teaching". Dana, Boston
"Ce l'ho fatta! Grazie a te." Brian, San Diego, Ca