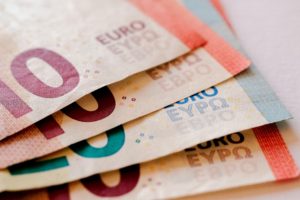 In this post you will learn how to ask how much something costs in Italian.
What can you say? You can say:
Quanto costa? = Quanto viene? = Quant'è? = How much is it?
What is the difference between these three questions? Which one is better? It depends on the situation.
Quanto costa? Quanto viene? have the same meaning and are used in the same situations: asking for the price for clothes, objects, items in general.
Quant'è? is used when people need to know the result of an addiction. For example you are in front of the cashier and you need to pay more items. A tipical situation is at the cash of a café, you are going to buy two cappuccino, three sandwiches, and something else for you and your friends, and you want to pay all of your orders. In that moment you can ask: quant'è? Wich means how much is the total?
Read the following short conversation at the bar to easily understand how to use "Quant'è?":
Barista: Buongiono signori cosa prendete?
Cliente 1: Per me un cappuccino e un cornetto
Cliente 2: Per me una spremuta, un tramezzino e un caffè
….
Cliente 1: Quant'è?
Cassiere: Sono 11 euro e 50 in tutto (in total)